---
---
This facial roller is an ancient beauty & wellness tool designed to gently massage your face to stimulate the circulation encouraging lymphatic drainage and minimize puffiness. The Jade crystal gives a deep relaxing effect and aids in bringing calmness giving you healthy looking skin!

Benefits:
Promotes lymphatic drainage
Better absorption of products into skin.
Reduces fine lines and puffiness.
Relaxes facial muscles.
Crystal: Jade in Known as a lucky stone as it magnifies energies of love wealth & health. Jade is connected to the heart chakra promoting self love and healing!

Directions of use:
The tool is designed with a large end for the jaw and cheeks and a small end for area around the mouth and the eyes:
1.) Under Eyes& Brows. Using the small end, apply medium pressure and roll from the inner eye towards to outer corner. Repeat 10 – 15 times and switch to the other eye.
2.) Neck & Decollete. Start from the base of the neck to jaw line in an upward roll. Repeat 5-10 times.
3.) Jawline. Next Roll from the chin towards the ear just under the jaw line, chiseling the jaw line. Repeat 5-10 times.
4.) Forehead. Next, move up to your forehead. Starting in the middle of your forehead, use the large end to roll towards your ears. Repeat in the same motion 5 – 6 times then switch to the opposite side of your forehead.
5.)Cheeks & jaw. Place the large end of the jade roller on your chin, apply      medium pressure and roll it towards your ear. Repeat in the same spot 5 –6 times, then move up along your cheek. Repeat on the opposite side.
Tip: After cleansing Face apply RAS Rose Nectar Face Spritz & use 2-3 drops of RAS Face Elixir this will enhance product penetration and will allow better movement of the tool.
Place the roller in the fridge  prior to usage, to benefit from the intense cooling effect of the crystal.
Contents: Jade Facial Roller – 1 pc
Care: You can clean the facial roller using water and a damp cloth or mitt. Do not use hot water or allow any chemicals to touch the natural stone. Handle with care and avoid dropping the product.
Warning:Due to natural stone formations each tool will be unique. Store in a cool and dry place. For external use only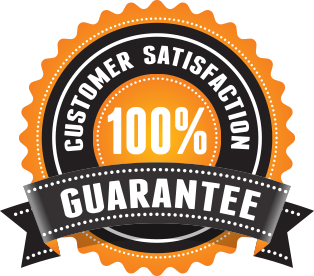 We strive to deliver the best quality skincare to your doorstep. If for any reason you are not satisfied with your purchase, please contact us
We have 24/7 Customer Support. Please contact us through one of those or through our contact form, if you need assistance we are always here for you!
4 GREAT REASONS TO BUY FROM US
AND 4 GREAT FACTS ABOUT US 
210628+
Happy Customers
  Free Secured Shipping (Worldwide)
  Perfect Gift Ideas
 Guaranteed Safe Checkout
OUR MISSION:
Supporting the mental health of our community, employees, and partners is core to everything we do. One way we've chosen to do this is through our Giving Back a portion of every purchase. This initiative enables us to make a difference with families across the world. We are committed to improving health and happiness from inside out because we believe beauty begins from the inside. 
We aim to reduce the stigma associated with mental health, address the epidemic of chronic loneliness, and help give people access to the resources they need to support their mental well-being. We donate a percentage of our annual profits to support mental health awareness and charities working on tackling it. More than 450 million people worldwide suffer from mild to serious mental health issues—such as post-traumatic stress, depression, anxiety, bipolar disorder, self–esteem and financial stress—all of which disproportionately affect women around the world.
We all know Someone…
Maybe a friend, your niece, girlfriend, wife, daughter, sister, aunt, mother, grandmother, who may be the one among, many struggling with a mental health issue. Let's take an initiative as if our loved one needs our help. 
We Appreciate Your Support!
All orders are handled and shipped out from our warehouses in Delhi, Mumbai, Bangalore, and Kolkata
Please allow extra time for your order to be processed during holidays and sale seasons!
---